1.) Befriend your local queer barista
Stop by your nearest David's Tea or overpriced organic kombucha shop and chat it up with whatever septum pierced, Skrillex looking queer is working that day. Not only can they possibly get you coffee perks, but they can teach you the fifteen letters in the LGBT+ acronym you've definitely never heard of.
2.) Attend a local drag show
What better way to spend Pride month than by throwing crumpled dollar bills at sweaty cross-dressers? Who knows, you may even come home with some new contouring tips that'll help you chisel away all of the features you're deeply ashamed of!
3.) Sprinkle the following words or phrases into everyday conversation: "yaaaas", "werk", "werq", "hunty", "eleganza", "fierce", "house down boots", "no tea no shade", and "slayyyyyyyyyyyyyyyyyyyyyyyyyyyyyyyyyy"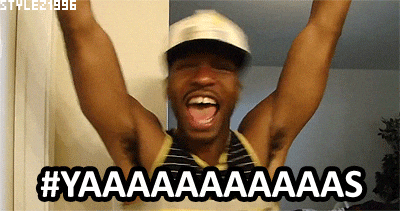 Here's an example:
Doug: Karen, would you like to go to Chipotle?
Karen: Yaaas!!!
4.) Go to a bottomless mimosa brunch in the gay neighborhood of your city
There's nothing better than Eggs Benedict, an egregious number of  homosexuals wearing pastel, and a Vitamin C surplus.
5.) Download Grindr
You'll never know what it's truly like to be a gay man until you receive an unsolicited dick pic at 3 in the morning from a guy with the username "Poundthathole86"
6.) Build some Ikea furniture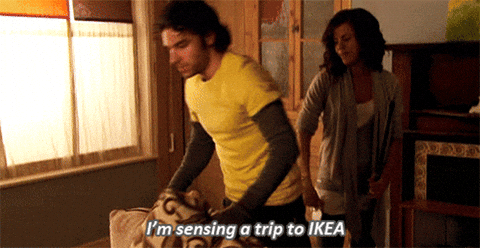 Because let's be real people, we don't emphasize the "L" in LGBT+ nearly enough.
7.) Send fan mail to one of the following people: Melissa Etheridge, Elton John, Ellen Degeneres, Lance Bass, or Lady Gaga.
Or just write a letter to Sam Smith explaining LGBTQ+ history.
8.) Replace all forms of walking and/or cardio with vogue-ing.
Move aside jogging, there's a new cardio activity in town: vogueing. Burning calories has never looked so fierce. #makemadonnaproud
9.) Discuss the problematic nature of Caitlyn Jenner
"I don't hate Caitlyn Jenner because she's an out of touch privileged asshole perpetuating a dangerously privileged fixation on cisgender beauty standards.  I hate her because she committed vehicular manslaughter."
10.) Watch Another Gay Movie
What's the point of watching Paris is Burning, or Tangerine when you can watch a movie that's a gay parody of American Pie chock full of poop jokes, drag queens, and glitter?
11.) Support LGBTQ+ workers and businesses
If you don't have any LGBTQ+ owned bakeries, spin shops, or Bed & Breakfasts in your area just go to the nearest Saks, True Value Hardware, or Sephora- there's bound to be gays there!
12.) Carry out the gay agenda
For those of you who are unfamiliar with the gay agenda, it's rather straight-forward:
1.) Rape all the children
2.) Burn every church to the ground
3.) Ban sports and instead exclusively air reruns of RuPaul's Drag Race and the L Word
4.) Eliminate world supply of carbs
5.) Make everyone wear mesh