From JB to JT, summer 2016 was a season defined by its sexy, high-spirited tunes. Here are the best ones, and disclaimer: this list is biased AS FUCK.
1.) "Cheap Thrills"-Sia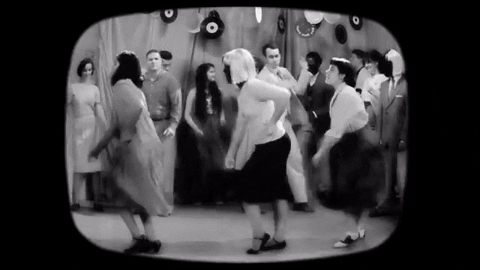 You may hate the mop Sia wears on her head or disagree with her decision to give Shia LaBeouf work, but you can't deny the irrepressible, irresistible, sun-soaked godsend that is "Cheap Thrills". With its infectious electro pop beat, classically strange Sia vocal stylings, and undeniably fun spirit, "Cheap Thrills" makes you want to "turn the radio up" every time it comes on.
2.)  "Into You"-Ariana Grande
Showcasing slinky vocals, throbbing production, and a dance-inspiring beat, Ariana Grande's "into You" embodies everything a sexy summer song should be. Girl may look like something out of a Little Einsteins BDSM video, but between this song and "Dangerous Woman", Grande sure knows how to deliver the perfect slutty club song.
3,) "One Dance"- Drake ft. Kyla & Wizkid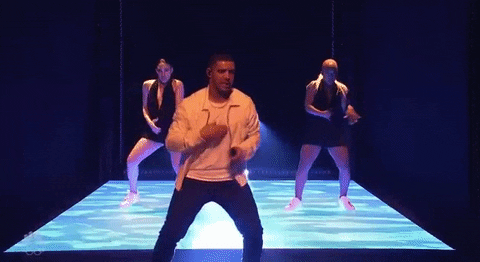 Tropical and infectious, "One Dance" is Drake's best offering since the now-iconic "Hotline Bling". Blending Afrobeat with U.K. funky pop, Drake's "One Dance" is the multi-cultural club jam we didn't deserve, but definitely needed.
4.) "Work"-Rihanna
With songs like "Needed Me" and "Kiss It Better", Rihanna dominated the summer 2016 music scene, but one song stands above the rest: "Work", an unstoppable, unexpected, dancehall headbanger. While the lyrics may be slightly unintelligible, the song's dance-friendly nature is nonetheless inspiring. I mean who doesn't love to run around the club screaming "Work, work, work, work, work, work"?
5.) "Don't Let Me Down"- Chainsmokers ft. Daya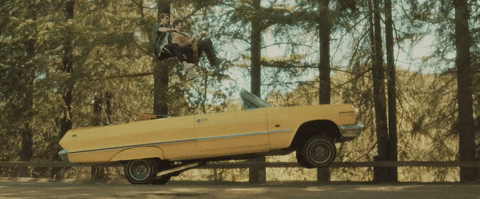 Featuring a gritty dance-club beat with a trap twist, "Don't Let Me Down" is a rare example EDM that is accessible. What elevates this song isn't the beat, however, but rather the powerhouse vocalist behind it- Daya, a seventeen year old who magically transcends the aggressive beats and reminds all of us born before 1998 how pathetic we truly are.
 6.) "Sorry"-Beyoncé
Beyoncé slayed us all with the release of LEMONADE, one of the best albums of 2016, but nothing gagged us more than her electro pop hit, "Sorry".  From allegedly calling out Jay Z for his infidelity to unintentionally releasing a (probably deserved) reign of terror on Rachael Ray, this song was one of the most iconic, unapologetic, and unforgettable moments of 2016.
7.) "Closer"- Chainsmokers ft. Halsey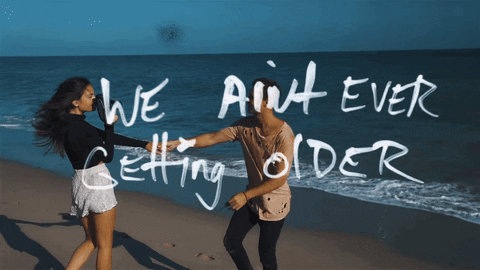 "Closer" may have only been released at the end of July, but it's managed to have quite an impact on the summer 2016 music scene since then. Upbeat and contagious, this song captures millennial spirit in a surprisingly authentic and sentimental fashion.
8.) "Famous"-Kanye West Without "Famous" we wouldn't have had the most iconic, wig snatching, jaw dropping moment of 2016: the public execution of Taylor Swift. The drama behind "Famous" was delicious, the celeb-packed music video was unforgettable, and it gave Kim K. the perfect opportunity to reveal to us the greatest truths of our time.
9.) "This Is What You Came For"- Calvin Harris ft. Rihanna
While "This Is What You Came For" may be a safe song release for Calvin Harris, it's still miles ahead of most of the pop songs on the radio. This song is cool, catchy, and benefits greatly from Rihanna's vocals. The song may not offer us anything new, but the drama that resulted because of it with Taylor Swift more than makes up for that.
10.) "Can't Stop The Feeling"-Justin Timberlake
For a song on the Trolls soundtrack, "Can't Stop The Feeling" is actually quite good. Timberlake's joyous, feel good track is the "Happy" of 2016, and serves as a great reminder that a pop song doesn't have to be about drugs or sex to be successful.
11.) "Cold Water"- Major Lazer ft. Justin Bieber & MO
Justin Bieber and Major go together like cocaine and spring break, and that couldn't be more evident on this catchy slow-burn track. With its bright electronic chords and coastal beats, "Cold Water" is an excellent dancehall addition to a summer full of them.
12.) "All In My Head (Flex)"- Fifth Harmony ft. Fetty Wap
Fifth Harmony may be the slutty, less soulful version of the Spice Girls, but those girls sure know how to deliver the perfect reggae-pop song. While this song may not be as good as "Work from Home" or "Sledgehammer", it is nonetheless one of the more memorable songs of summer 2016, and it features the incomparable Fetty Wap, so it's worth mentioning.
13.) "Close"- Nick Jonas ft. Tove Lo
Sultry but surprisingly vulnerable, "Close" is the defining confession track of summer 2016. Boasting strong vocals, insightful lyrics, and pop-friendly production, this song is Nick Jonas and Tove Lo at their finest.
14.) "Body Say"-Demi Lovato
Demi Lovato had the song of summer 2015 with "Cool for the Summer", and she's back in full force with the sexy and unexpected "Body Say". Featuring sultry bedroom beats and edgy lyrics with an R&B flair, "Body Say" is the ultimate slow-burning sex jam.
15.) "No Problem"- Chance the Rapper ft.  Lil Wayne and 2 Chainz.
Chance the Rapper may not have broke the billboard charts with "No Problem", but he did manage to write one of the best songs of 2016. With its deft blend of hip hop and gospel, this song solidifies Chance's standing as one of the best new hip hop artists. And in a world where Frank Ocean is a grade-A absentee fucker, we could use someone as talented as chance.
16.) "Me Too"- Meghan Trainor
You may find Meghan Trainor problematic for her questionable feminist views, or you may hate her heinous Nantucket accent, but regardless of what you think of her you can't deny the catchiness of self-love anthem "Me Too". This song doesn't have thought provoking lyrics, and it certainly won't be a jam we'll all be listening to 5 years from now, but it's a fun, feel good jam that added some much needed levity to the shit show that is 2016.
In conclusion: