Beyoncé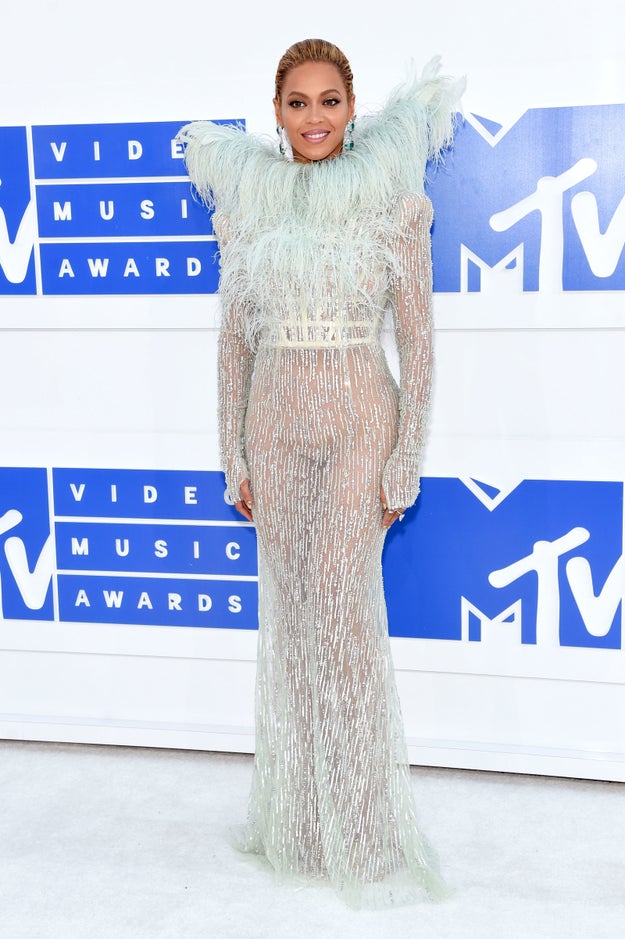 Queen Bey looks like a high-class Muppet escort and I am HERE FOR IT.
Kim Kardashian West & Kanye West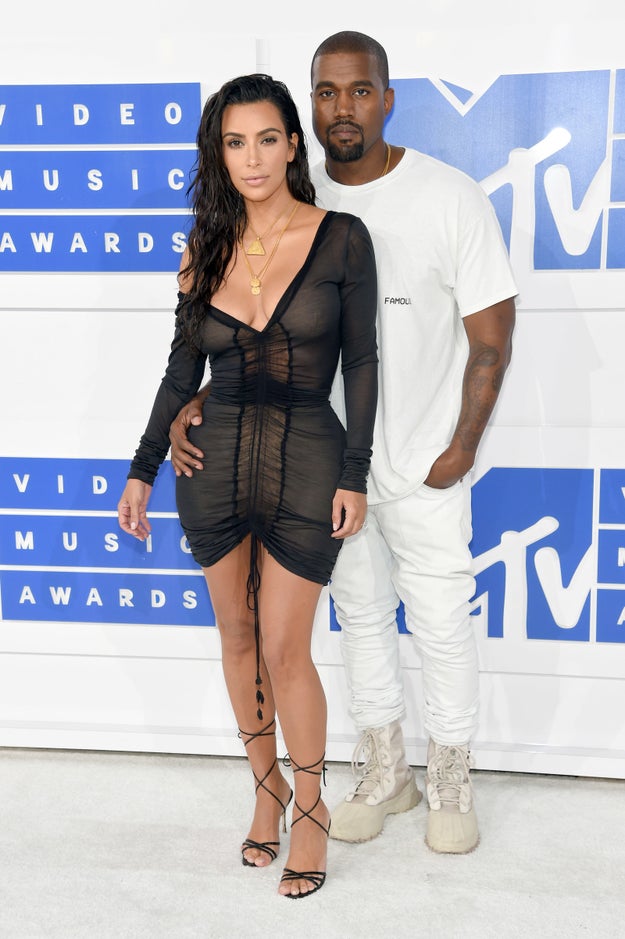 Kim is a dewy goddess. Kanye is  a house painter.
Nicki Minaj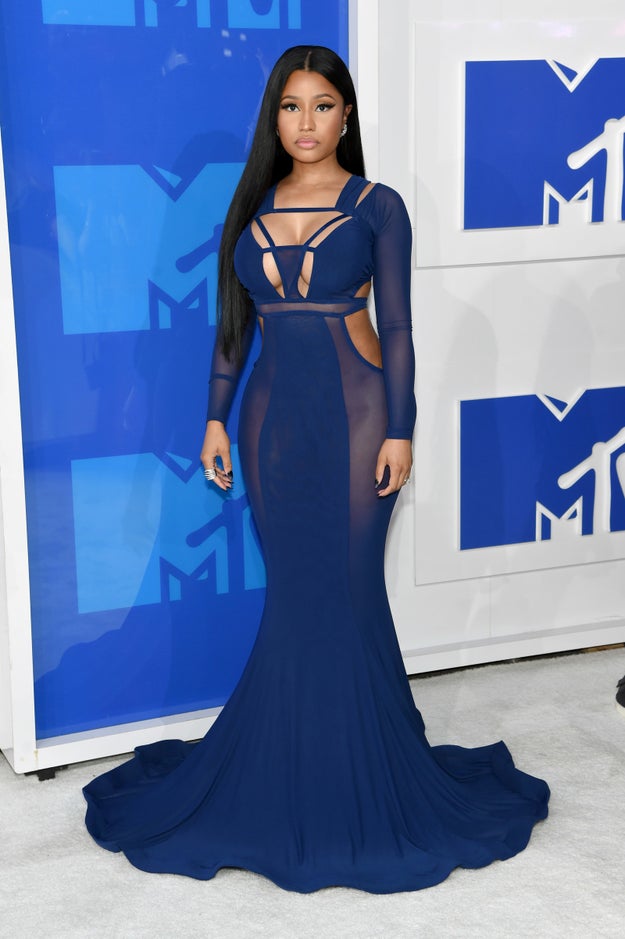 I don't have any jokes prepared for this. Miss Minaj looks GOOD.
Britney Spears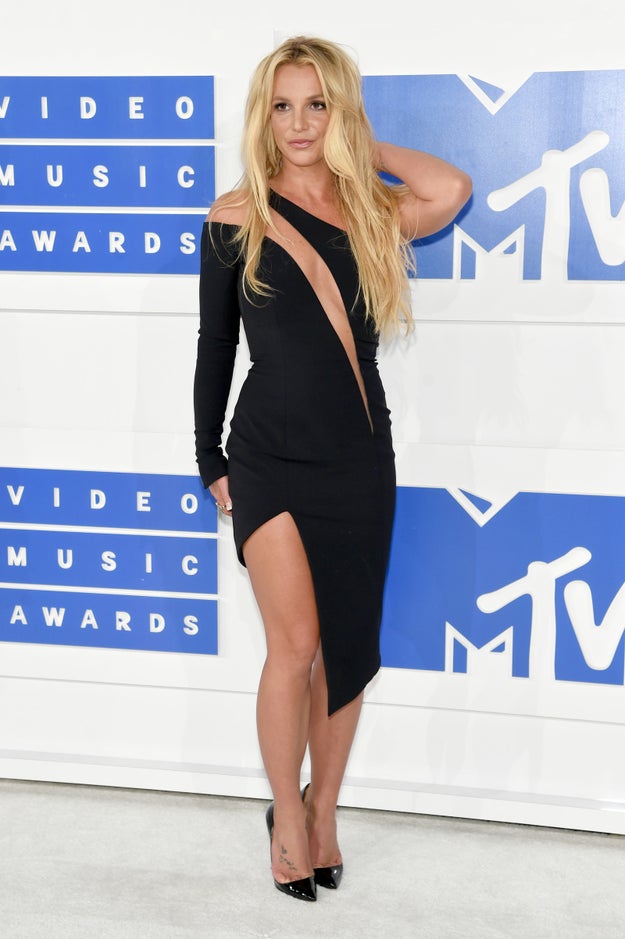 Britney looks like Sharon Stone after she was thrown into a paper shredder.
Amber Rose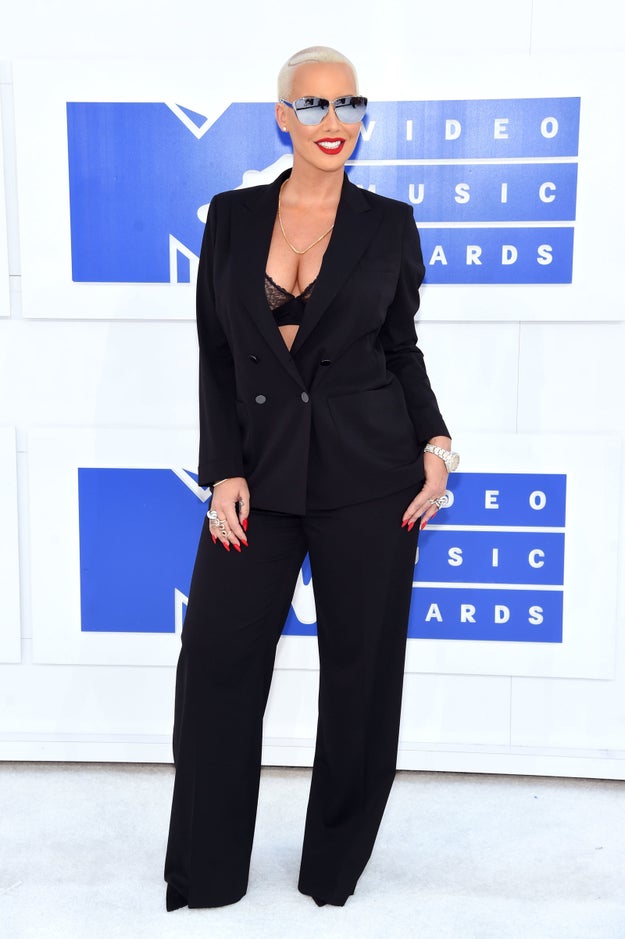 I didn't know Steve Martin was coming to the show!
Naomi Campbell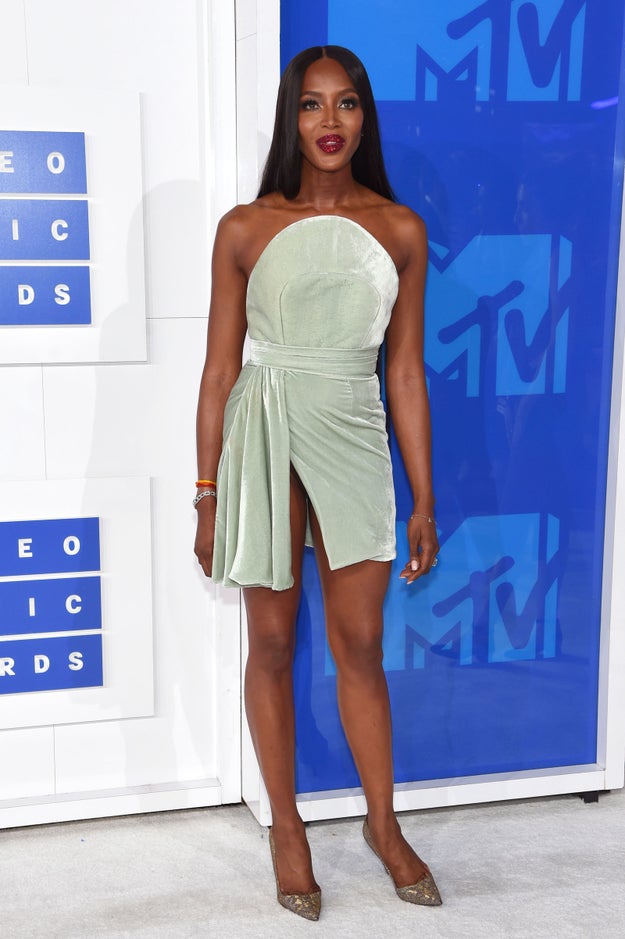 I've heard of people stealing the hotel soap, but did you really have to go and steal the bathmat too, Naomi?
Ariana Grande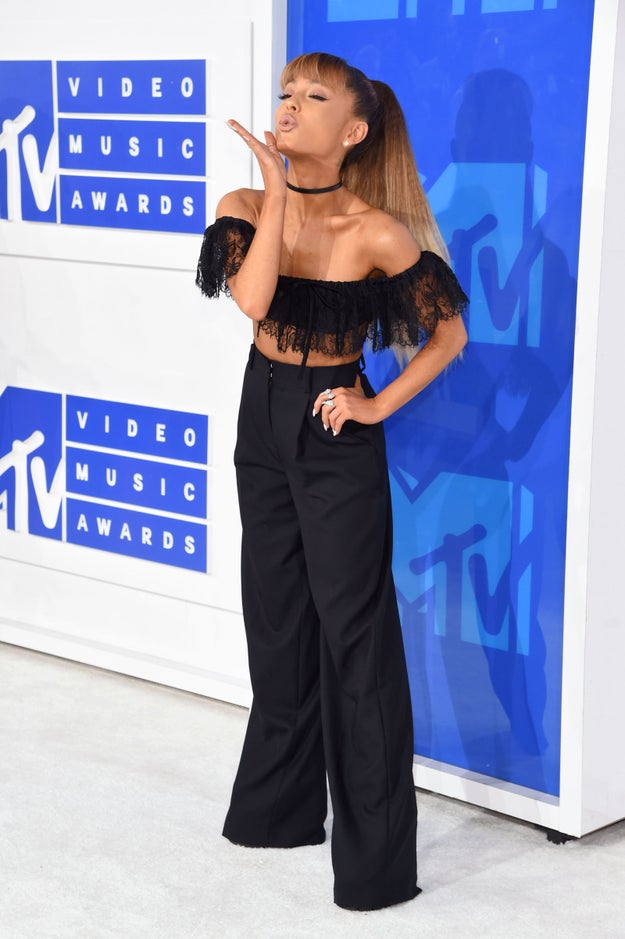 Ariana Grande is a human scrunchie.
Chance the Rapper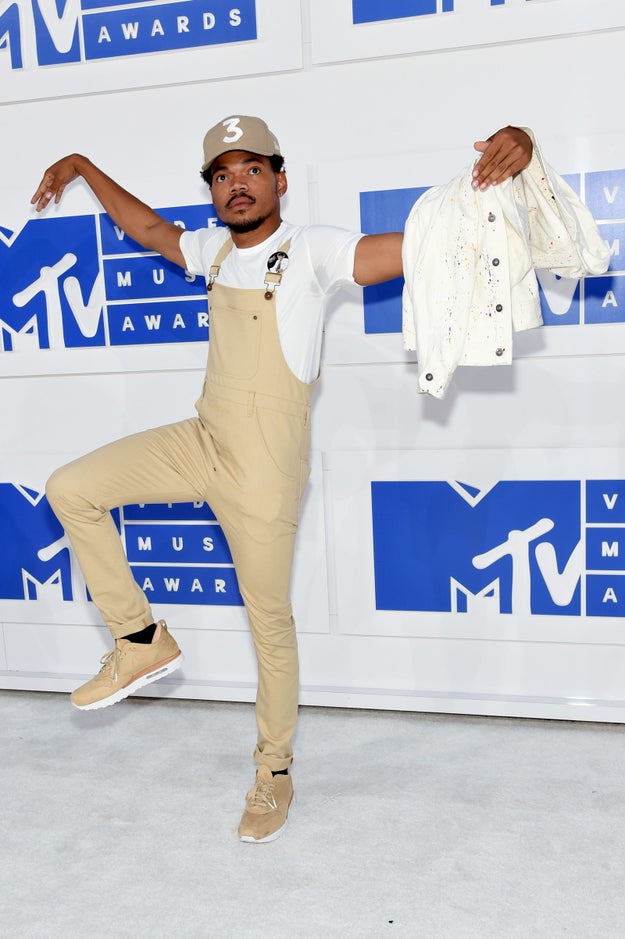 It's so nice Chance offered to help Kanye paint that house.
Tinashe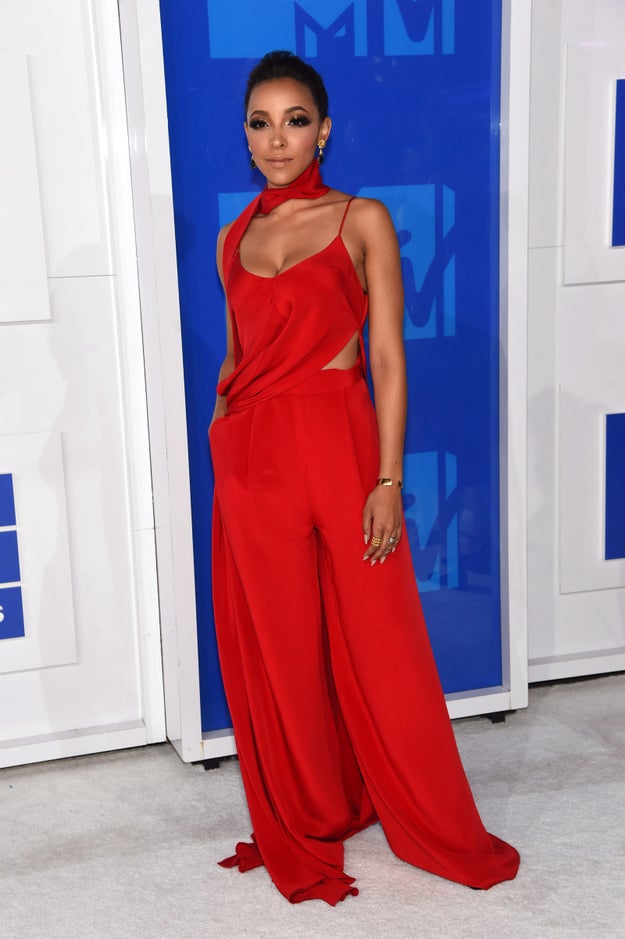 Tinashe got in a fight with her curtain and lost.
Lance Bass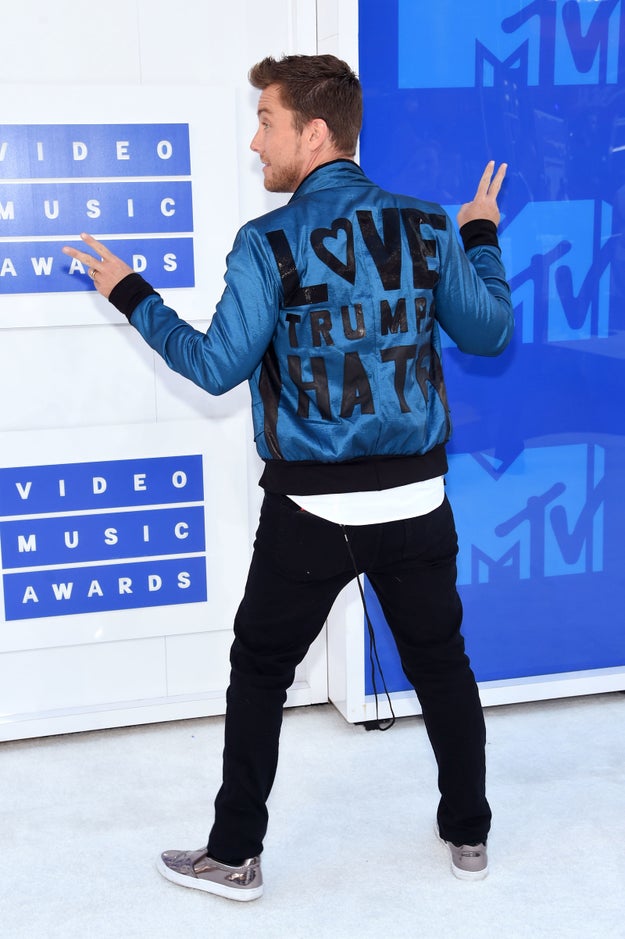 The sentiment is there…the style is not.
The USA Olympics Gymnastic Team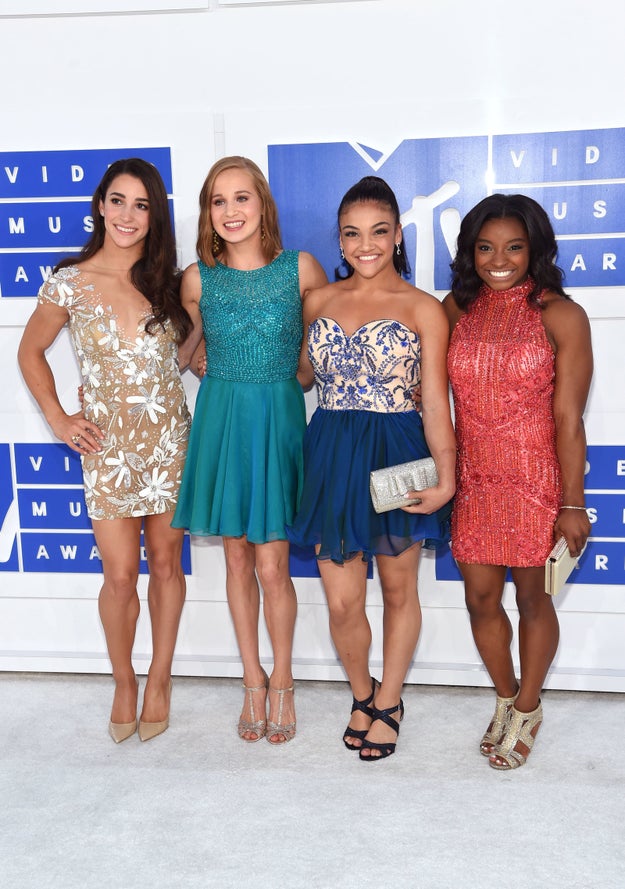 Proudly sponsored by Cache.
Ansel Elgort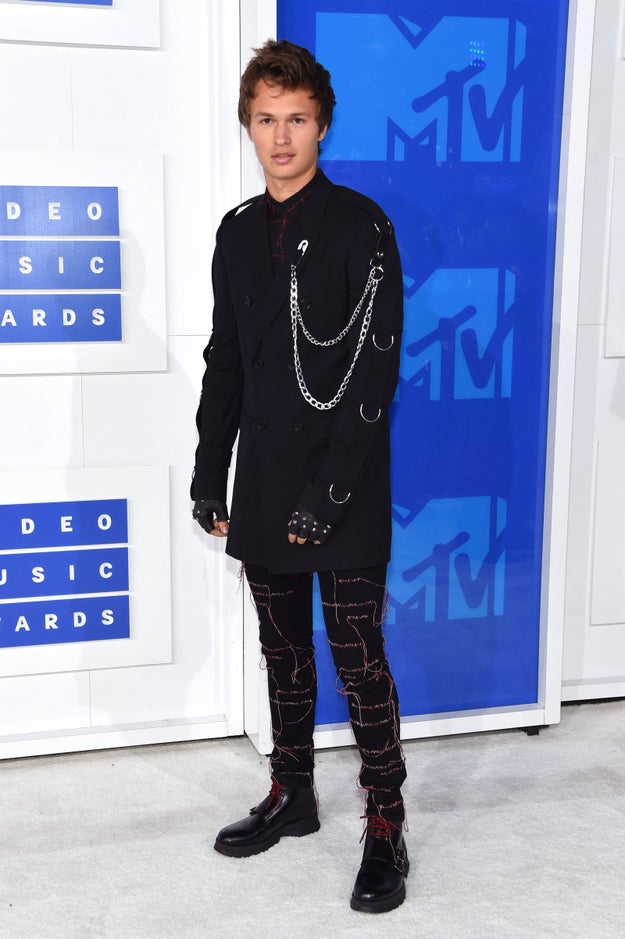 If Hot Topic and Edward Scissorhands had a love child and aborted it during the second trimester.
P. Diddy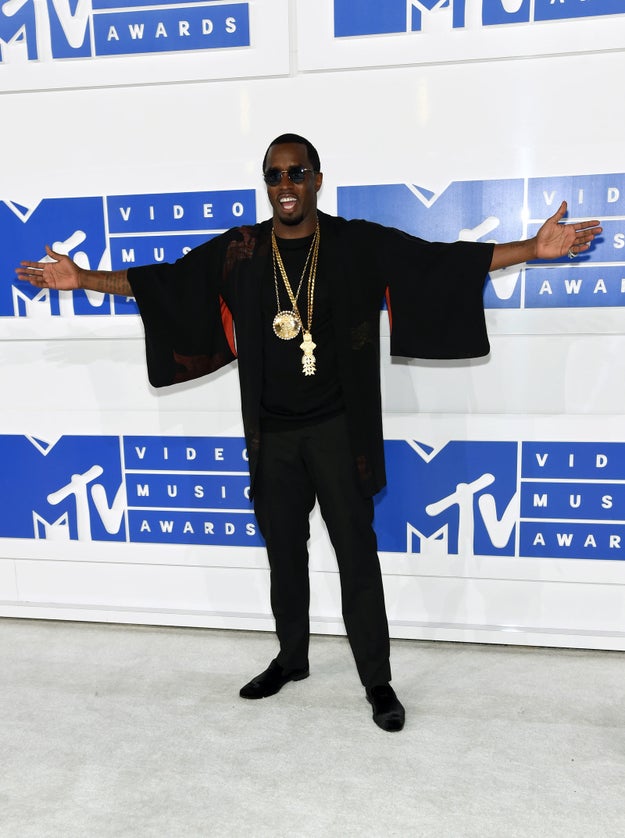 Kimo-no you better don't.
Hailee Steinfield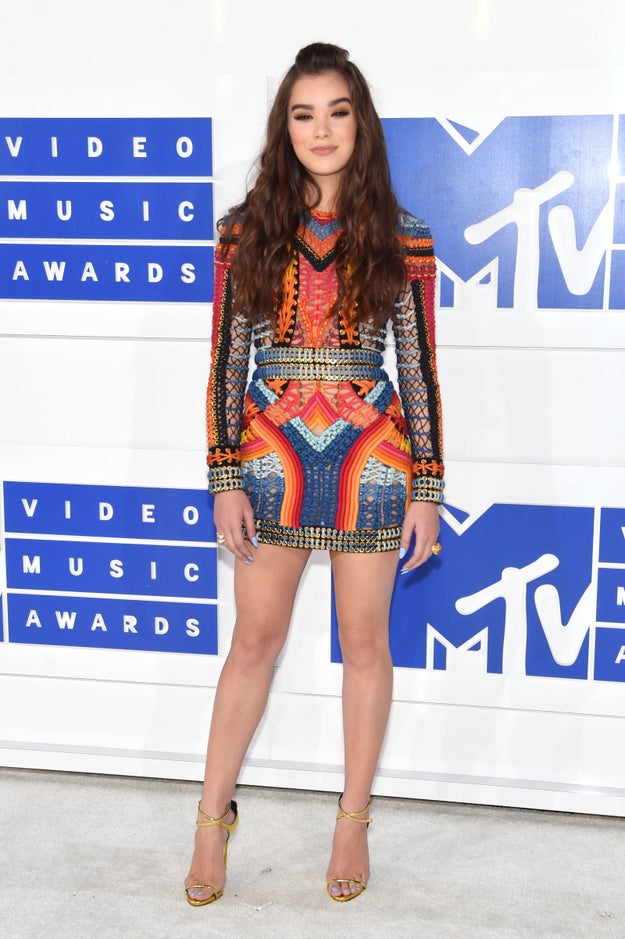 Hailee is racially ambiguous so I don't know if this appropriative or not.
Jaden Smith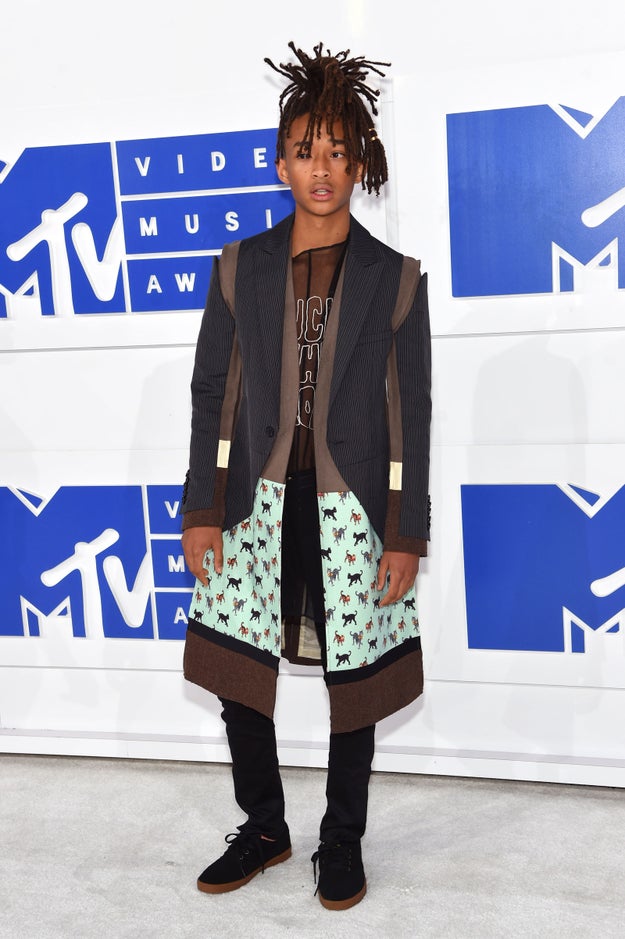 You've got to be kitten me.
Alicia Keys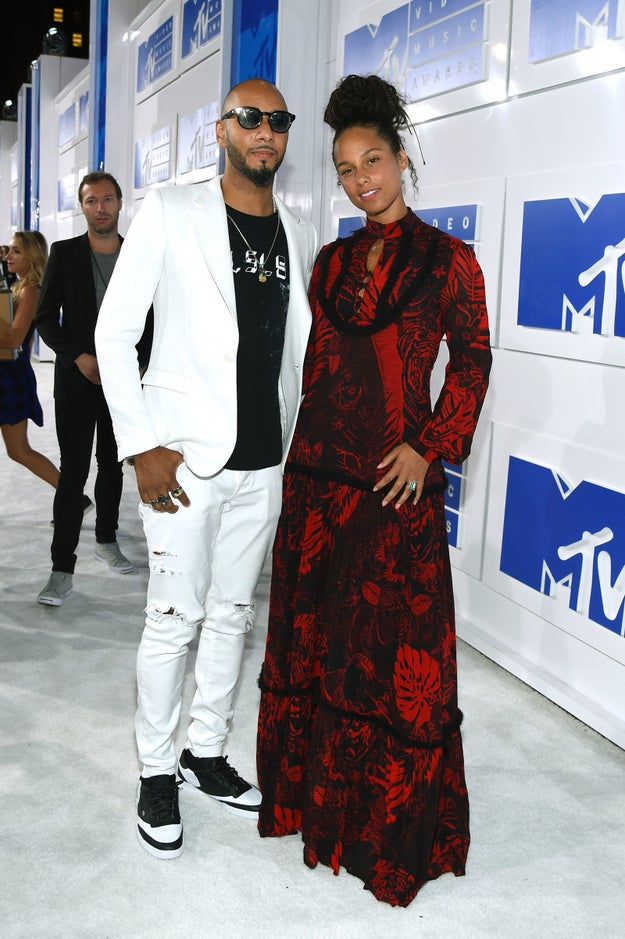 Alicia Keys is a fucking boss I ain't got shit to say about this.
Nick Jonas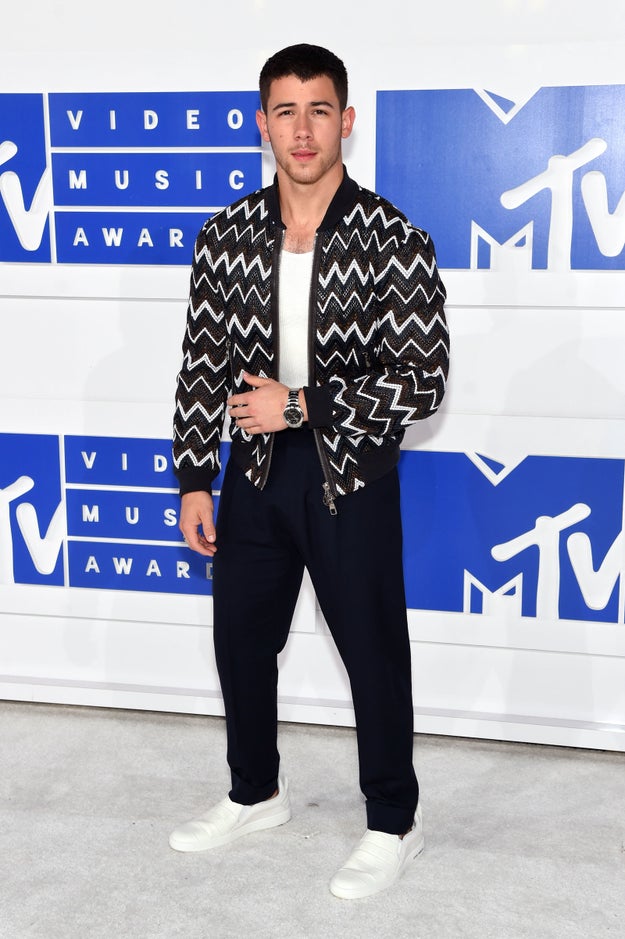 I love this—even if it does look like Nick stole his sweater from one of the Golden Girls.
Rita Ora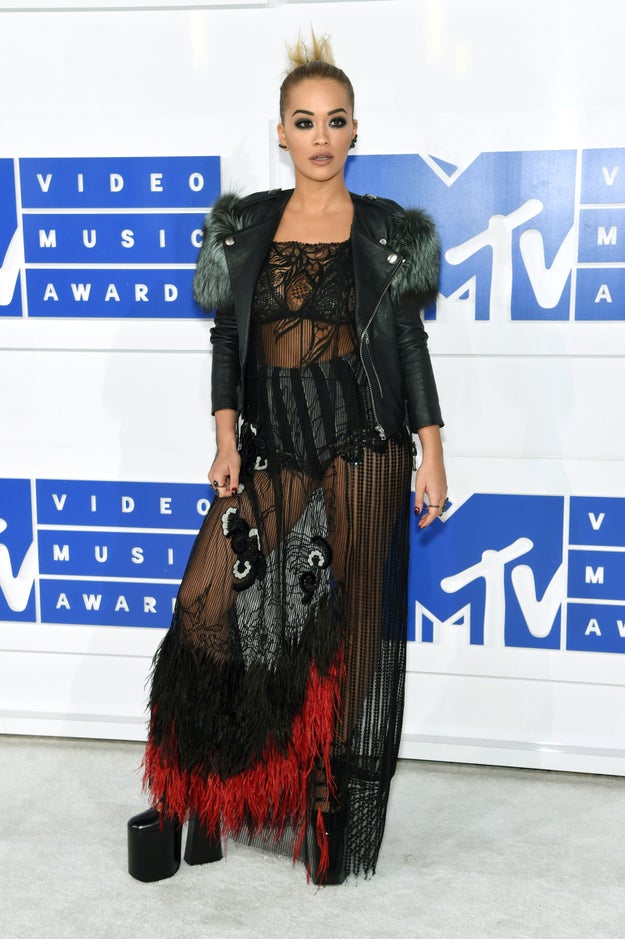 What's a Rita Ora?
Fifth Harmony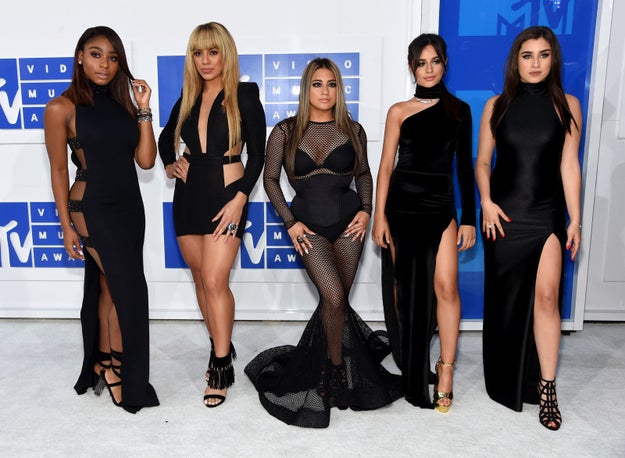 Fifth Harmony or Mistress Support Group? The world may never know.
Dascha Polanco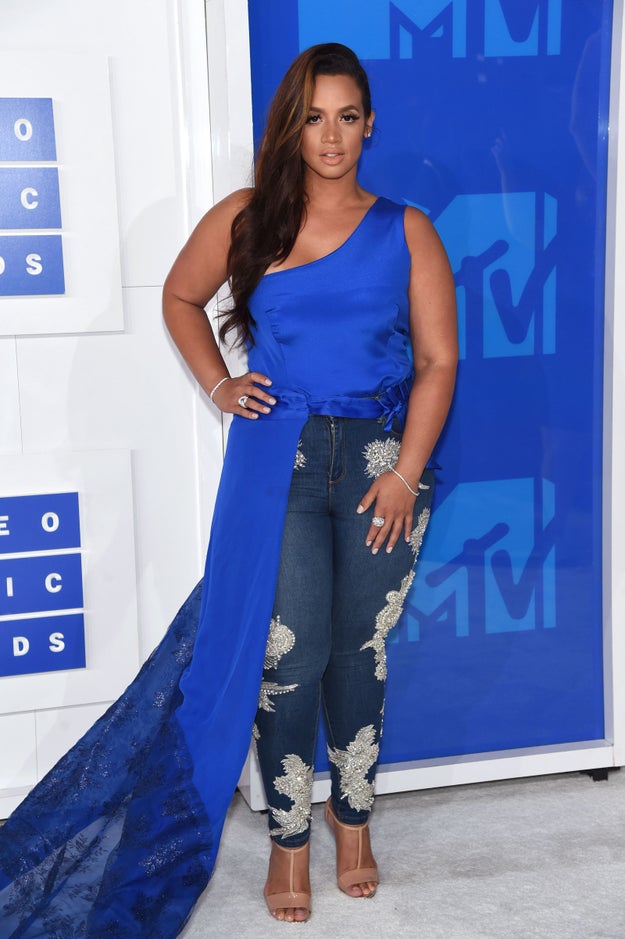 It's fitting that the worst part of Orange is the New Black would also be wearing the worst outfit of the VMA's.
Tove Lo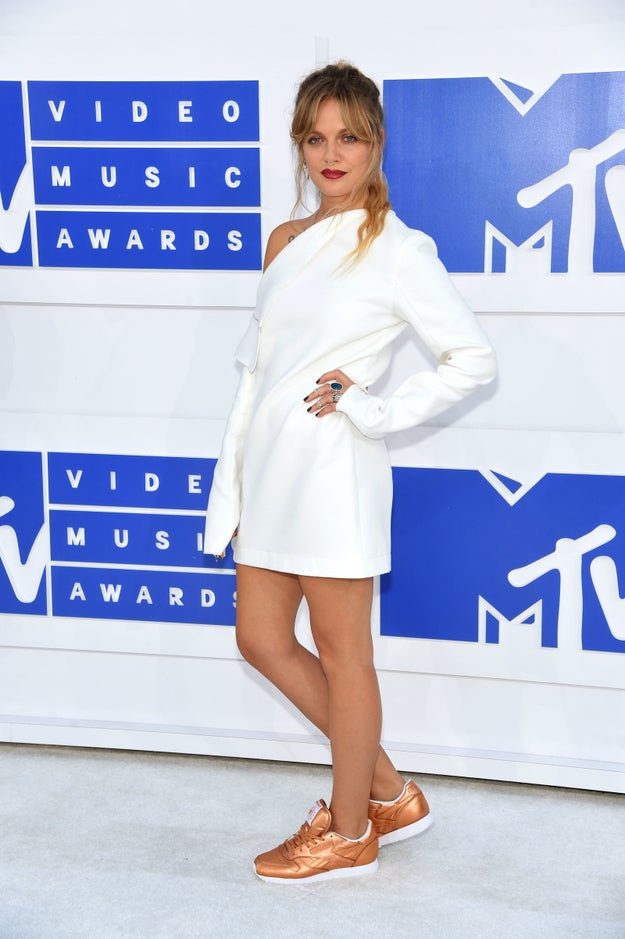 Kirsten Dunst has seen better days.
Quvenzhané Wallis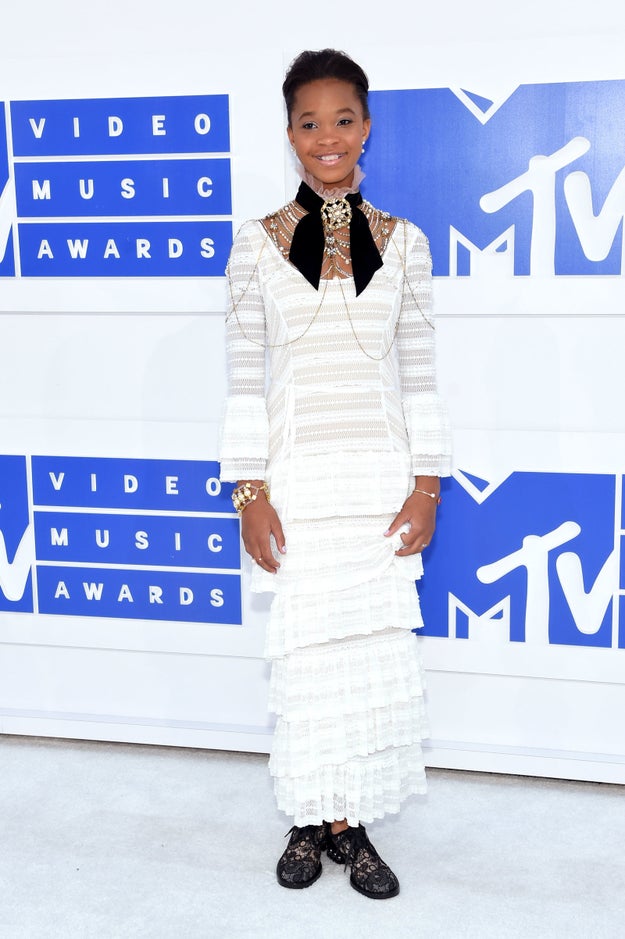 Q looks like she's playing a young Aunt Jemina in an upcoming biopic.
Baddie Wrinkle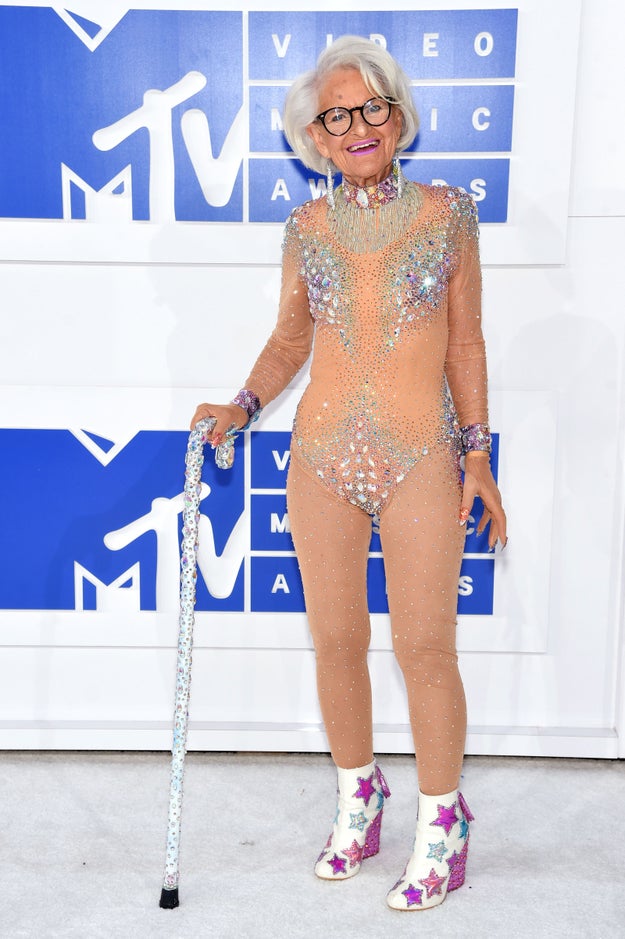 Britney Spears' look from the 2070 VMA's.
Nick Cannon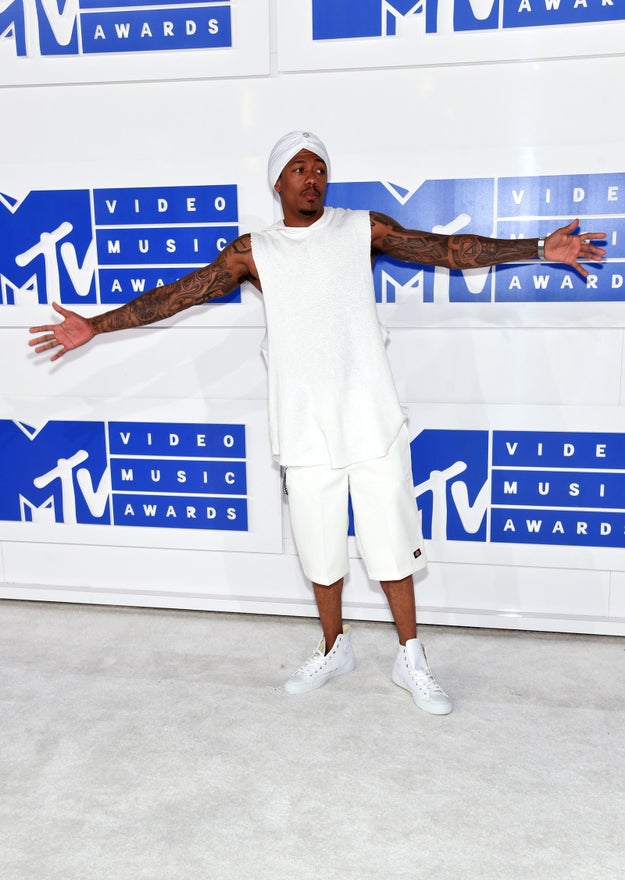 All 3 of my wishes would be used to stop the monstrosity that is Nick Cannon.
Heidi Klum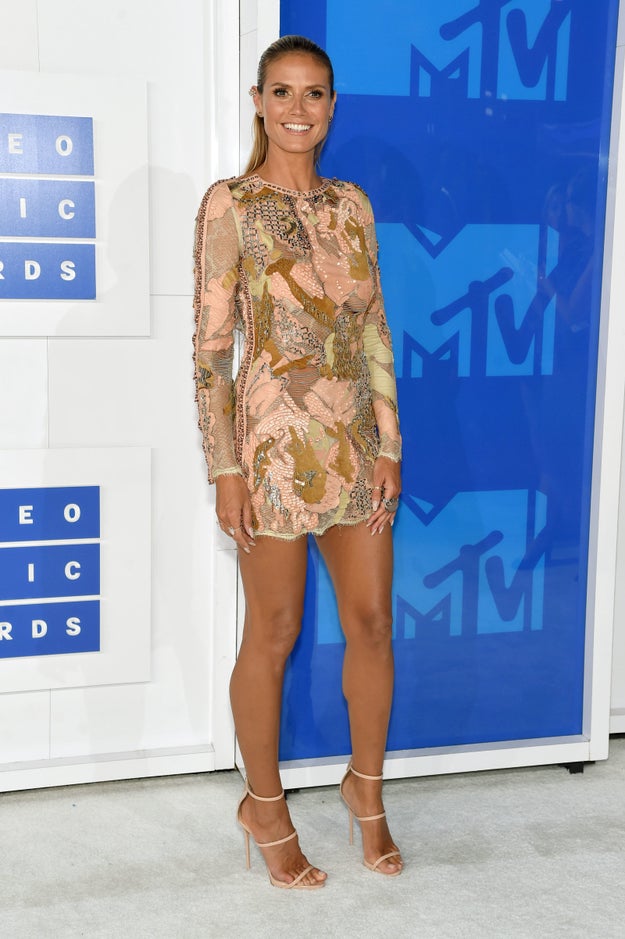 Is Heidi Klum now hosting Duck Dynasty?
Frankie Grande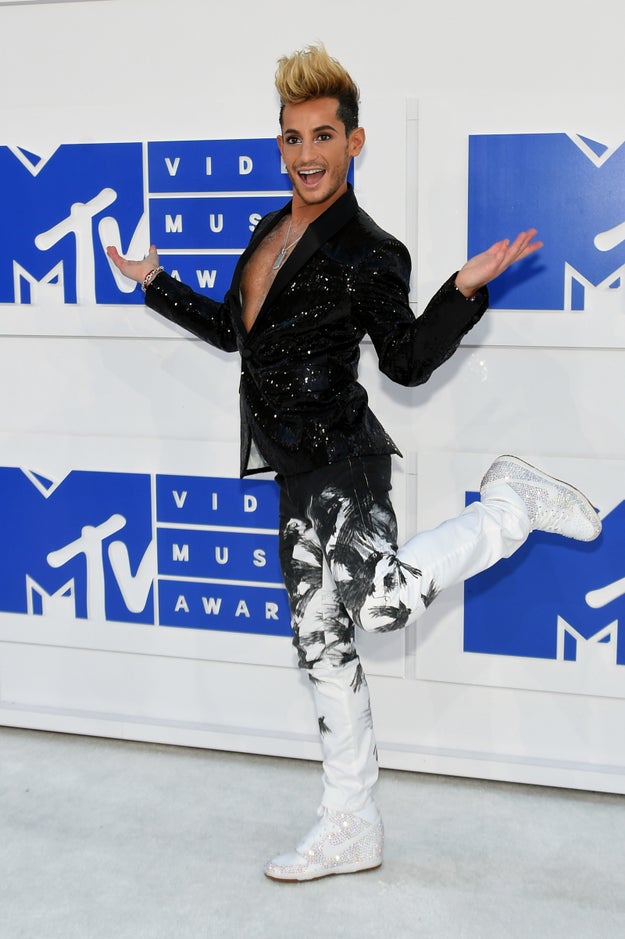 KILL IT! KILL IT WITH FIRE!!!!
Farrah Abraham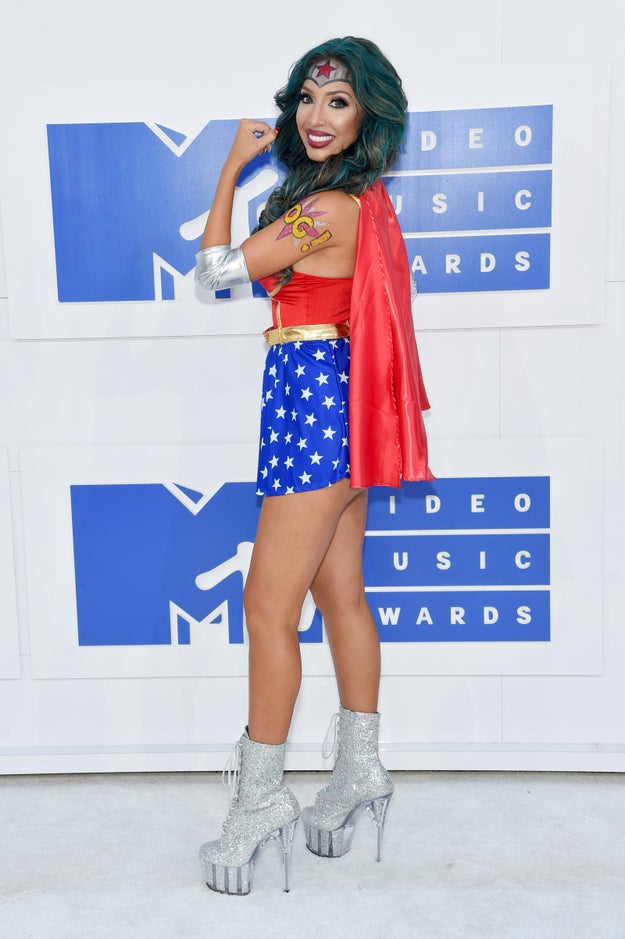 Farrah was running late so she didn't have time to change between her Wonder Woman XXX shoot and the VMA's.
The cast of RuPaul's Drag Race All Stars 2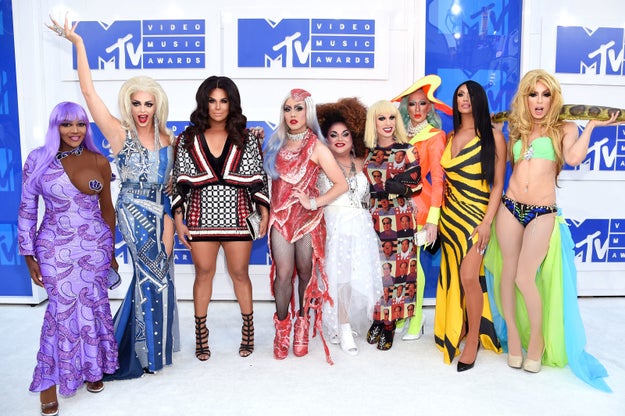 YAAAAS KWEENS, show these hetero hot messes how glamour and camp is done! Come through! Slay meeeeeeeeeeeeeeeeeeeeeeeeeeeeeeeeeeeeeeeeeeeeeeeeeeeeeeeeeeee