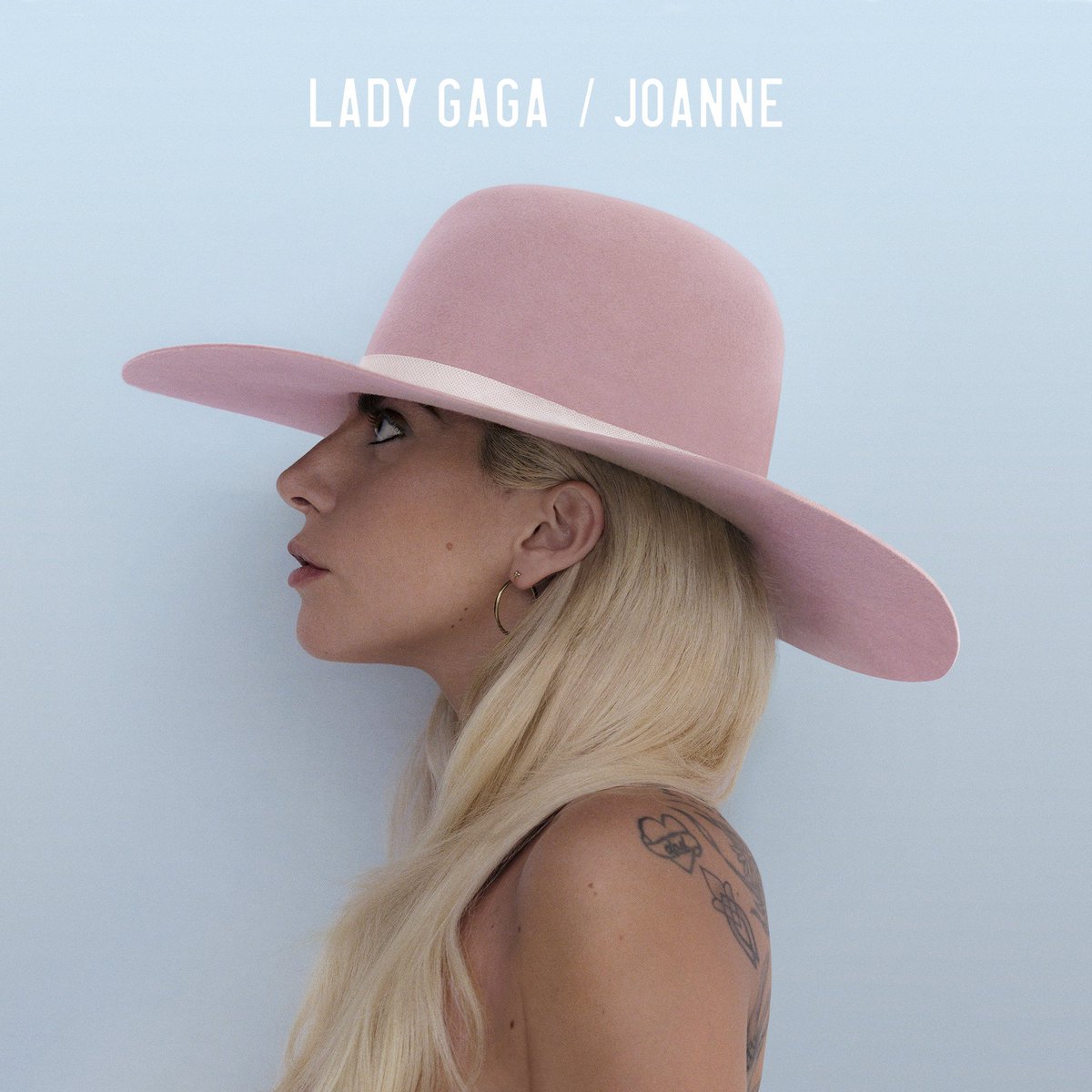 Lady Gaga, I love you. I will always love you—much like a mother will always love her children, even if one of those said children went out and hacked up a hundred people with a machete. I am so proud of the strides you've made and accolades you've accrued in the past two years. You won a Tony for that album you did with low-rent Frank Sinatra, you received an Oscar nomination for "Til it Happens to You", and you won a Golden Globe for playing yourself on American Horror Story. You even got asked to headline that football thingy in February! I'm so happy things are going well for you, and that you didn't go and die in space on that weird rocket-ship tour you were supposed to do.
With that being said, WHY DID YOU ABANDON US GAYS?! Why did you release a country album for your fans who "buy drugstore sweatshirts", and whom I can only assume live in meth-dens in Iowa? What could have possibly compelled you to cater to that audience and not the gays who have been with you since your appearance on Boiling Points? Why on Earth did you do a Bud Light Dive Bar tour? You know as well as I do that the gays don't even drink Bud Light! You know who drinks Bud Light, Lady Gaga: Frat bros with dad bods, and as far as I can tell—they sure as hell aren't going to buy this Johnny Cash sounding, flop in the making!
But as I said before, I love you and always will, and because I am emotionally fragile I will delude myself into thinking I love this album.
Now that I've got all that out of the way, let's start with the track-by-track review of Lady Gaga's fifth album, Joanne.
Diamond Heart
Co-written by Queens of the Stone Age's Josh Homme, "Diamond Heart" blends Lady Gaga's alt-rock style and her new country charade with surprising success. With a thumping base, gutsy vocals, and an incredibly catchy chorus, Gaga shows us that she may actually be able to bridge the gap between the music her fans love and the music she now wants to do.
A-Yo
Okay, here is where the album starts to take a bit of a nosedive. For starters, is the opening "Here we go!" a direct reference to the Mario franchise? If not, why the FUCK is it in here? "A-Yo" sounds like something you'd hear at an LGBT-friendly rodeo, complete with Taylor Swift style hand-clapping and lyrics like "I can't wait to smoke them all- whole pack like Marlboro"
Side note: was this song sponsored by Marlboro?
Joanne
Named after Lady Gaga's aunt who passed away from lupus at 19, "Joanne" is an emotional and vulnerable track.  Featuring stripped vocals and sincere lyrics, this acoustic ballad is the most personal song she's ever released. It's not pop perfection like "Just Dance" or "Telephone", but it shows just how much Lady Gaga has matured as an artist.
 John Wayne
What a flat track, folks. "John Wayne" sounds like a Born This Way reject with its amorphous chorus and cringe-inducing conversational intro. Newsflash Gaga, John Wayne has been dead for nearly 40 years—we can stop writing songs about him now (and start writing songs about Heath Ledger).
Dancin' in Circles
Can't have a Lady Gaga album without the obligatory masturbation track! "Dancin' in Circles" is a sexy as fuck dancehall track, with fun vocals and an irresistible bopping beat.  TBH I'd rub one out to it.
Perfect Illusion
Featuring the key-change heard 'round the world and some extremely questionable phonetics, "Perfect Illusion" sounds like a garage band demo that was somehow leaked. It's messy, chaotic, and lacks the pop-sensibility of all of Lady Gaga's previous singles. And its embarrassing chart-dropping nature may just cost Joanne a spot on the top.
Million Reasons
Co-written by the hit-maker behind Carrie Underwood, "Million Reasons" is a heartfelt country ballad that really works. By now, we all know how much of a musical chameleon Gaga is, but this song proves just how effortlessly she can shift between genres, and the beautiful vocals really elevate this tear-jerker to the next level.
Sinner's Prayer
As a queeny gay man, the only type of country I'm a fan of is Taylor Swift and Shania Twain. With that being said, I don't hate this track—although Lady Gaga's Southern drawl is unconvincing as fuck. The guitar twangs, gentle beats, and committed vocals, make this song a passable entry.
Come to Mama
"Come to Mama" sounds like a 50's doo-wop track that they would have played in the background of the Back to Future prom scene. It's campy and completely out of place, but somehow still kind of fun.
At this point, I think I'm just convincing myself I love every track because I'm not mentally strong enough to accept that Gaga would ever disappoint me.
Hey Girl (ft. Florence Welch)
"Hey Girl" sounds like the "3-Way" song from SNL with the piano hook from Elton John's "Bennie and the Jet's". It's not a bad song, but not nearly as good as a Florence and Gaga collaboration could be. I need something fiercer, queens!
Angel Down
At this point, the album fatigue has set in. This song sounds like a Lana Del Rey track on Ambien.
Overall, I give this album a solid B-. It's not the Gaga we know and love, but it's an ambitious attempt at something a wee-bit more authentic, and credit must be given where it is due. Just know I will never call you, Joanne, Gaga, because I will never EVER fucking stan for someone named Joanne.