10.) Ongina
As a whole, the first season of RuPaul's Drag Race has been largely ignored with the exception of the "Clam Happy" Tammie Brown and the delectable Miss Mandarin (*insert slurping sound effect*) It's a sin some have forgotten the bald beauty Ongina who brought high fashion, fabulous fascinators, and undeniable charisma to the inaugural season. Her brave reveal about her HIV as well as the work she's done for the community make her one of the most important queens ever to grace the main stage.
9.) Jessica Wild
Arguably the most congenial queen of season 2, Jessica Wild was one of the sweetest and funniest queens to ever appear on the show. Her unbridled positivity and commitment to utter ridiculousness (see "Snatch Game") made her a joy to watch on the show. Jessica, you will always be a Golden Child, and I hope you always "lub dees dreenk!"
8.) Mariah Paris Balenciaga
Mariah, AKA Mariah Paris, AKA Mariah Successful served us #mug4days as well as some of the greatest commentary of any season. From her glamorous style to her iconic pocketbook departure, Mariah is the innovator, the creator and the driving force behind progress in humanity.
7.) Delta Work

Out of all the queens from season 3, Delta Work was the smartest and quippiest. While she may have struggled with self-esteem issues, she never let her size define her as a competitor, and she fought fiercely to maintain her place. In a world where queens have become fearful of portraying themselves in a negative light, thank God we have Delta to lead the way.
6.) Mimi Imfurst
It's fair to say Mimi Imfurst had a shitty run on Drag Race. From her unorthodox lip-sync against India to the "romper room fuckery" that was All Stars Untucked, Mimi has had to constantly endure a barrage of hate from fans. Despite all the negativity, Mimi has worked tirelessly to promote and grow as a performer. Since her appearance on the show, she has released original music, slayt with her comedic chops, entertained Redditors, and organized a wicked drag show that rivals Battle of the Seasons.
5.) Lashauwn Beyond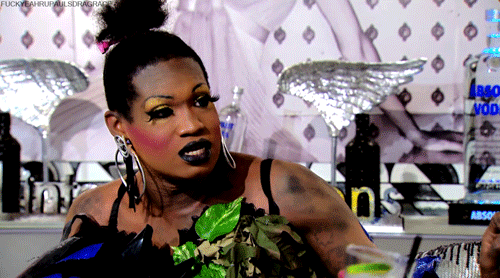 For starters, Lashauwn Beyond deserves a spot on this list solely for "this ain't RuPaul's Best Friends Race" and "Apopoloptic" Like many queens who departed early from their seasons, Lashauwn Beyond did not get much of an opportunity to wow viewers. It's possible she wasn't ready for the show, or didn't possess the confidence needed to exceed in the challenges, but that doesn't mean she's not a fierce queen! Lashauwn is a sickening designer and has found her niche creating beautiful dresses for queens like Latrice.
4.) Lineysha Sparx
Lineysha Sparx may have been hindered by a language barrier, but that doesn't mean she wasn't a force to be reckoned with in season 5. From her incredible Tyra impersonation to her incredible runway looks (including the one that should have awarded her the first win of the season), Lineysha was eliminated too early and forgotten too soon, which is a shame because she is one FIERCE performer.
3.) April Carrion
Eat your heart out, Kylie Jenner. April is one of the most stunning queens to ever appear on the show! Her runway looks, especially her Singin' in the Rain realness, and post-elimination outfits, were gorgeous and inventive. She may not have been the best actress, but she deserves to be recognized as the most beautiful queen of drag race.
2.) Milk
As a contestant, Milk's appearance out of drag distracted from the originality she was bringing to the runway. While she may not have had the best makeup skills while on the show, Milk always took creative risks and went outside of the box. Since her stint on Drag Race, she has upper her game and won over fans with her advanced club kid aesthetic and  LegenDAIRY looks.
1.) Kennedy Davenport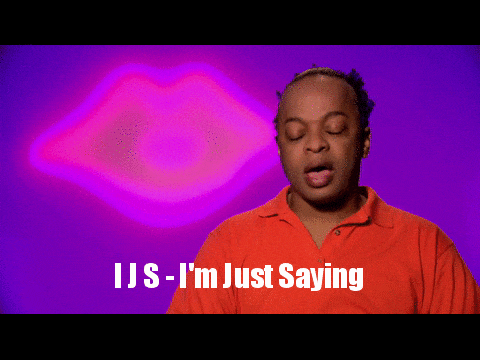 Despite making it to the top 4 in season 7, Kennedy Davenport has been largely ignored and mistreated by the fan base, which is a shame because she was one of the most hilarious and consistent queens in the bunch. She was a phenomenal dancer, gave hilarious commentary, and provided emotional support to any queen in need. She may have been grumpy, but she had an undeniable charisma that made her a queen to watch.
Honorary Mention
Venus D'Lite
Clap for this hooker!