1.) Quit your job or refuse to apply for one.
That's what "Irish Need Not Apply" means, right?
2.) Abduct one of the following men: Colin Farrell, Pierce Brosnan, Liam Neeson, or Peter O'Toole.
Make one of these fine Irish blokes your personal sex slave!
3.) Burn every copy of the movie Leap Year.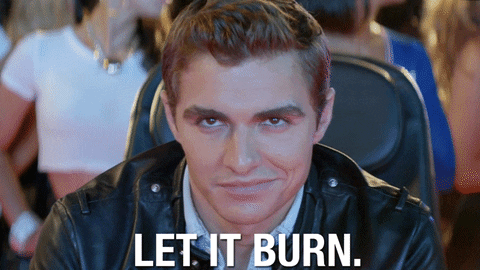 Still waiting for Amy Adams to apologize for this GARBAGE!
4.) Fuck a potato!
Whether that potato is mashed, boiled, or baked is up to you.
5.) Butt chug a Guinness.
*The Surgeon General does not recommend this.
6.) Bang a petite redheaded man.
Leprechauns need love too!
7.) Tear up a picture of The Pope.
If you can't find a photo of Pope Francis just use a photo of Rosie Pope, maternity concierge.
8.) Create a DIY "Fist Me, I'm Irish" shirt.
Fun fact: real Irish people would never be caught dead in a "Kiss Me, I'm Irish" shirt.
9.) Get really high and eat an entire box of Lucky Charms while watching Luck of The Irish.
Or just watch it sober like me.
10.) Run over a cast member of one of the following reality series: Little Couple, Little Women: LA, or Little People, Big World.
I call dibs on running over Matt Roloff!
11.) Organize a group of Irish siblings and cousins and see if you can tell the difference between them.
LOL good luck with this one.
12.) Pour laxatives in the Corned Beef and Cabbage.
Your shits will be explosive with or without the laxatives.
13.)  Make love while listening to Celtic Thunder.
I'll show you the "Rocky Road To Dublin."
14.) Interview a person with alcoholism so you know how devastating the disease can be for many Irish families.
"LOL ALCOHOLISM IS SO FUNNI"
15.) Eat chocolate gold coins until you rupture and die.
Best way to celebrate the holiday.